VMFS Recovery
VMFS Recovery is a tool to restore data from various Virtual Machine File Systems(VMFS). The software provides a number of thorough recovery procedures that you can rely on. VMFS Recovery is really an indispensable and the most powerful tool for anyone using virtual machines, including VMware, VirtualPC, VirtualBox, Parallels, EnCase, ProDiscover disk images. Among other benefits it features vSphere 6 and ESX Server support.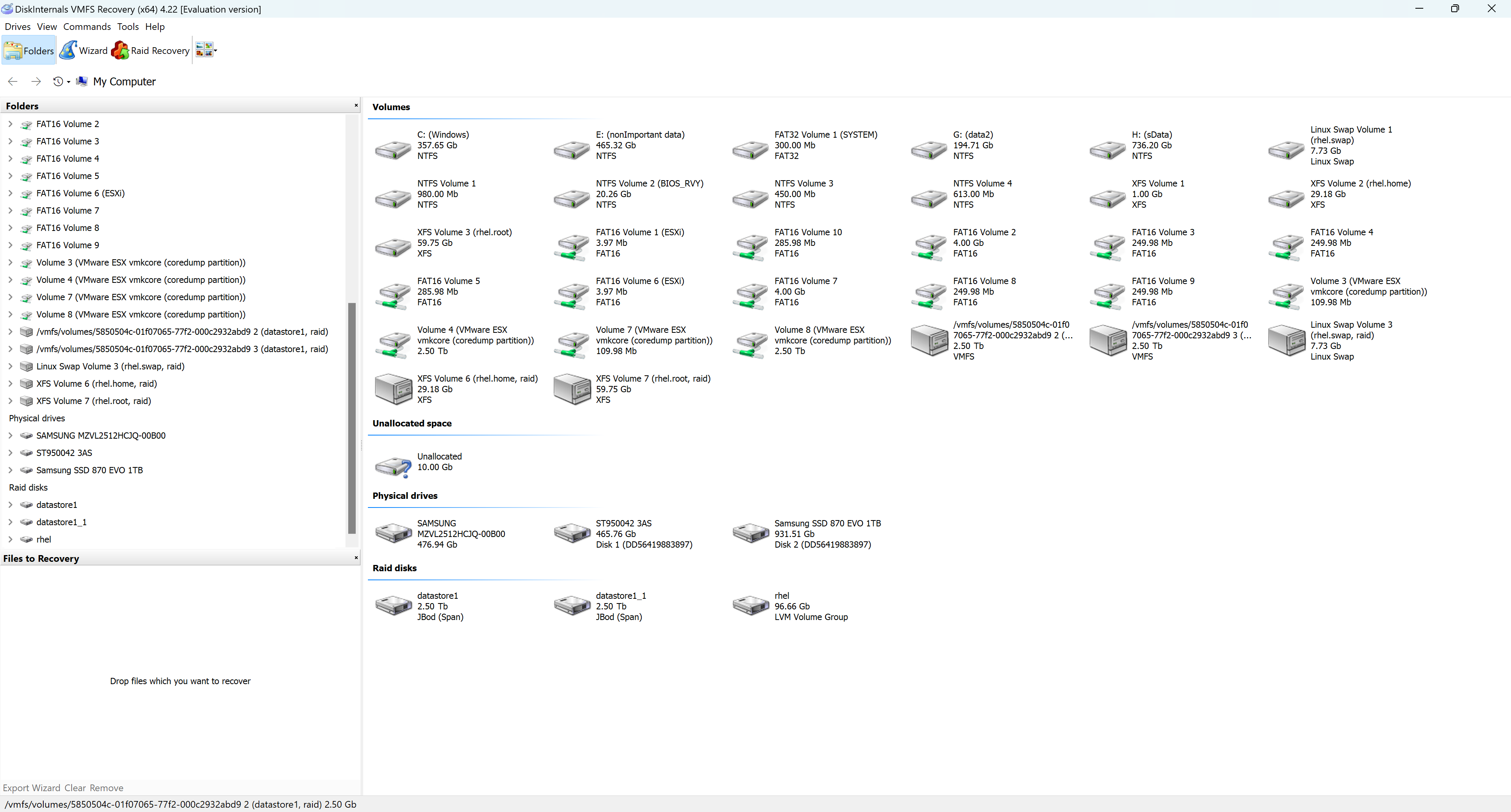 VMFS
VMware virtual machines are most common in business environment. They are using their own file format to store VM data. Like we said before it is called VMFS. VMFS Recovery supports VMFS versions 3, 4, 5 and 6, partitions up to 64 TB, files larger than 2TB, VMFS5 drives with more than 100,000,000 files on them. You can choose one of two modes depending on the task. Fast mode is recommended for existing or deleted files recovery, when a disk is safe or slightly corrupted. Full mode helps to recover your data when a situation is far more complex.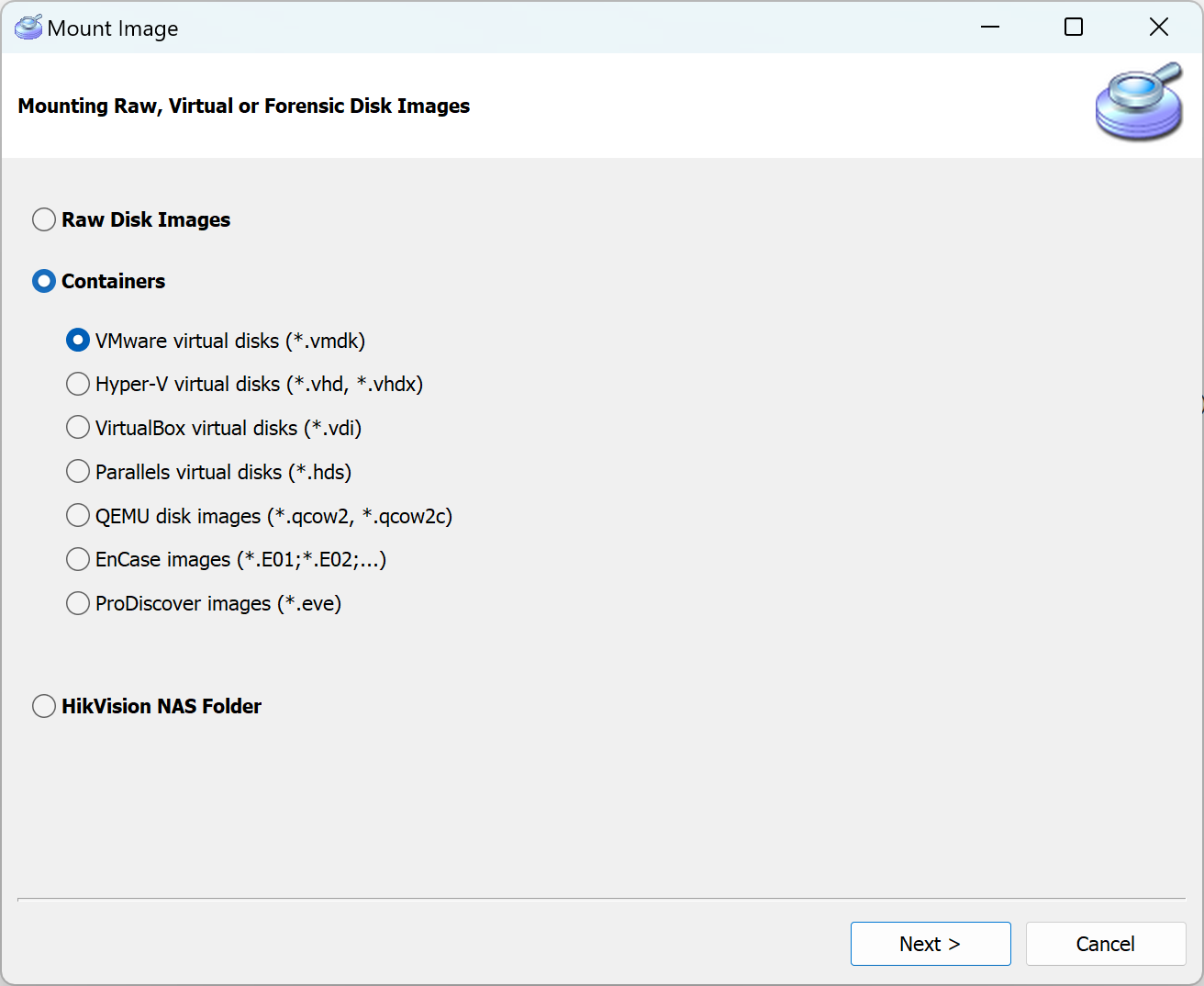 Different reasons can lead to a VMFS failure. Two widespread ones are: damaged blocks and corrupted RAID arrays. Some cases can get very complicated! For example, a relatively big cluster of multiple virtual PCs is controlled by Vmware ESX Server and is stored on a RAID array. Suddenly either a RAID Controller or a RAID array fails.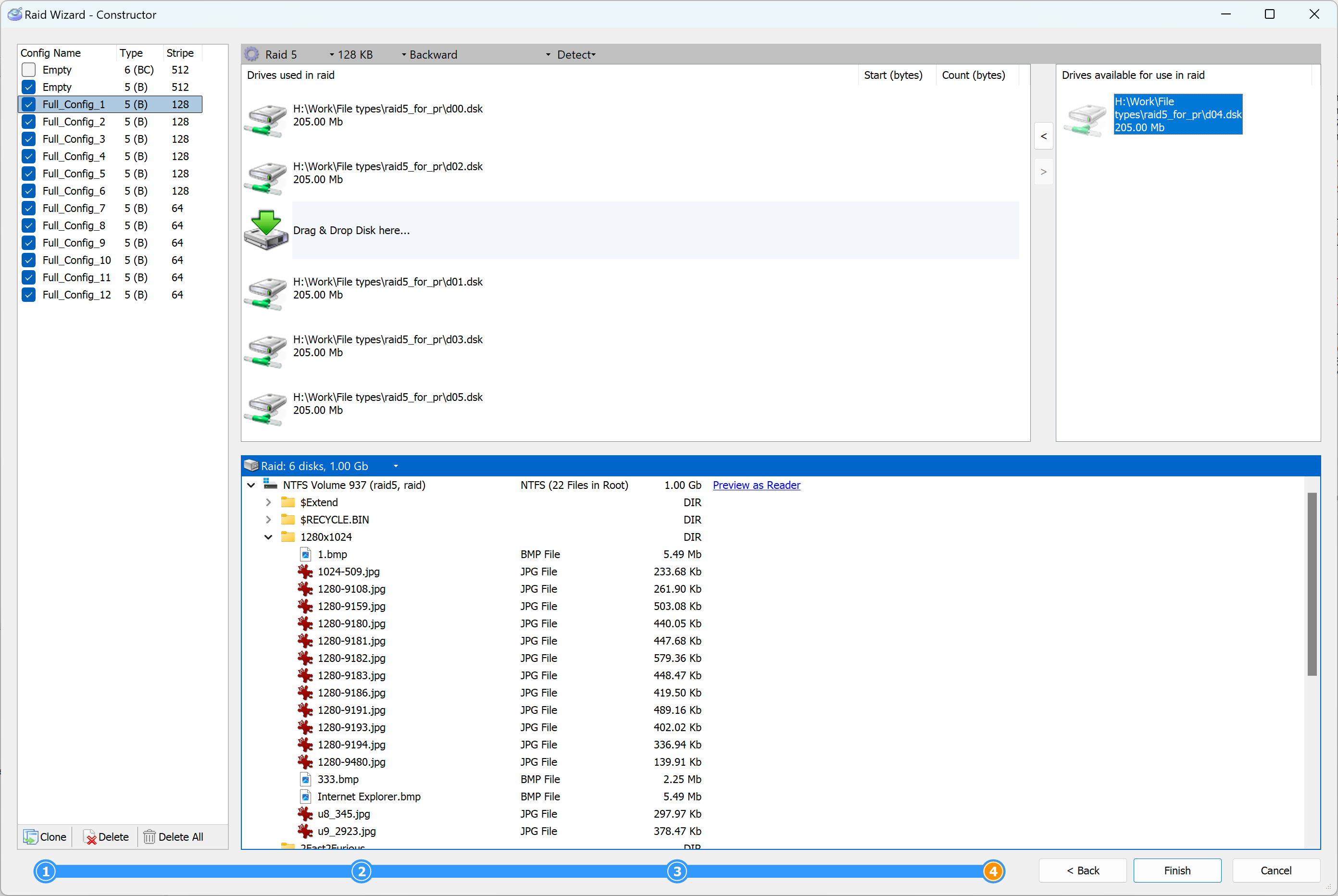 Built-in RAID Recovery
VMFS Recovery provides a corrupted RAID array reconstruction even if a dedicated RAID controller is damaged or inaccessible. With the JBOD, RAID 0, 1, 1E, 4, 5, 5R (HP RAID 5), RAID 6, 1+0, 5+0 and 6+0 support VMFS Recovery will restore virtual machine disksfrom safe and corrupted hard drives and RAID arrays allowing it to access corrupt data and then recover it like from a healthy VMFS disk.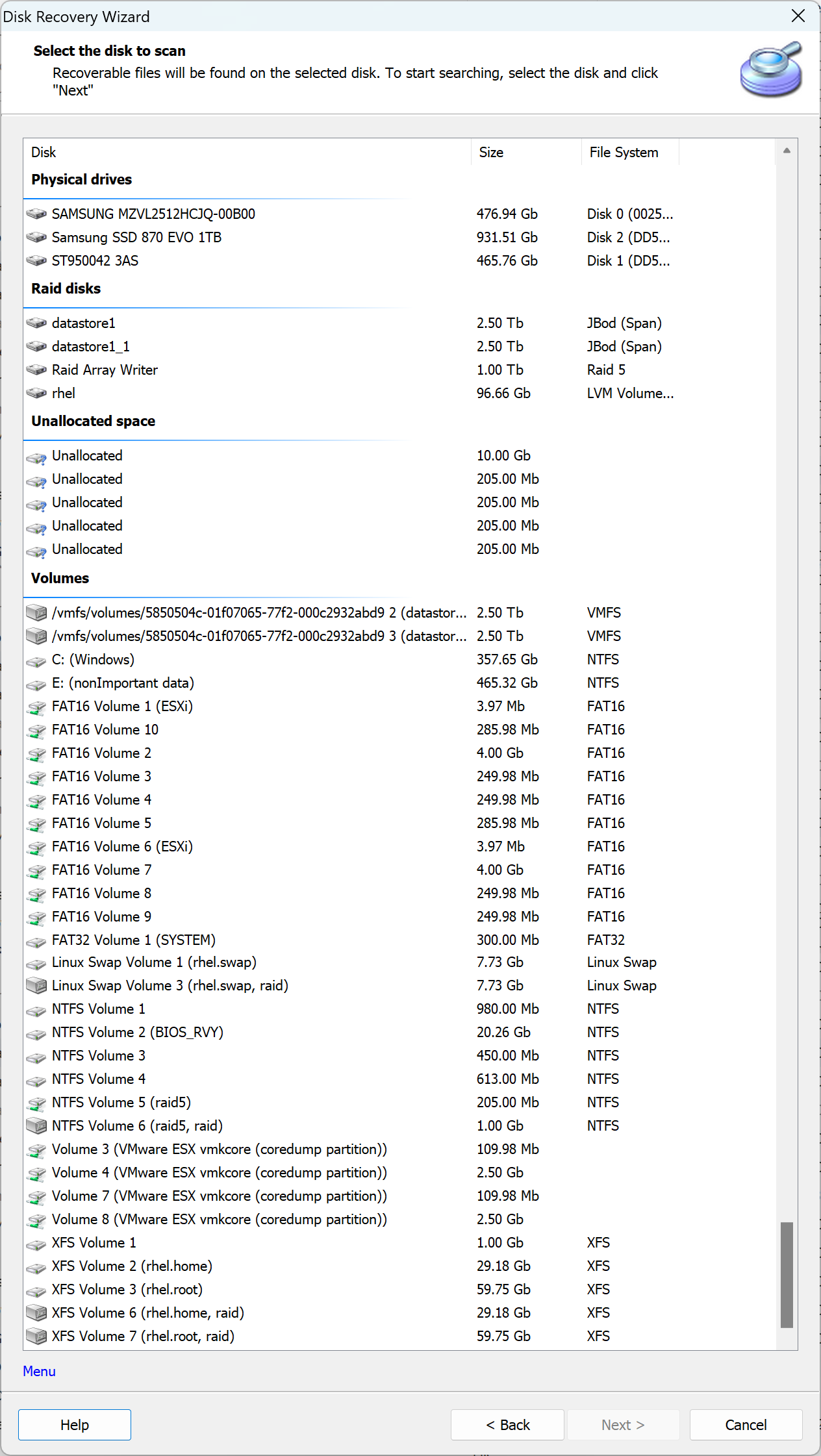 ESX Server Recovery
You can recover virtual PC's images from ESX servers. In this case VMFS Recovery performs a two-stage procedure. During the first stage a damaged ESX/ESXi storage is recovered, as soon as it's done and VMFS Recovery has an access to separate virtual machines and their VDMK disks, a number of necessary recovery procedures is performed successfully.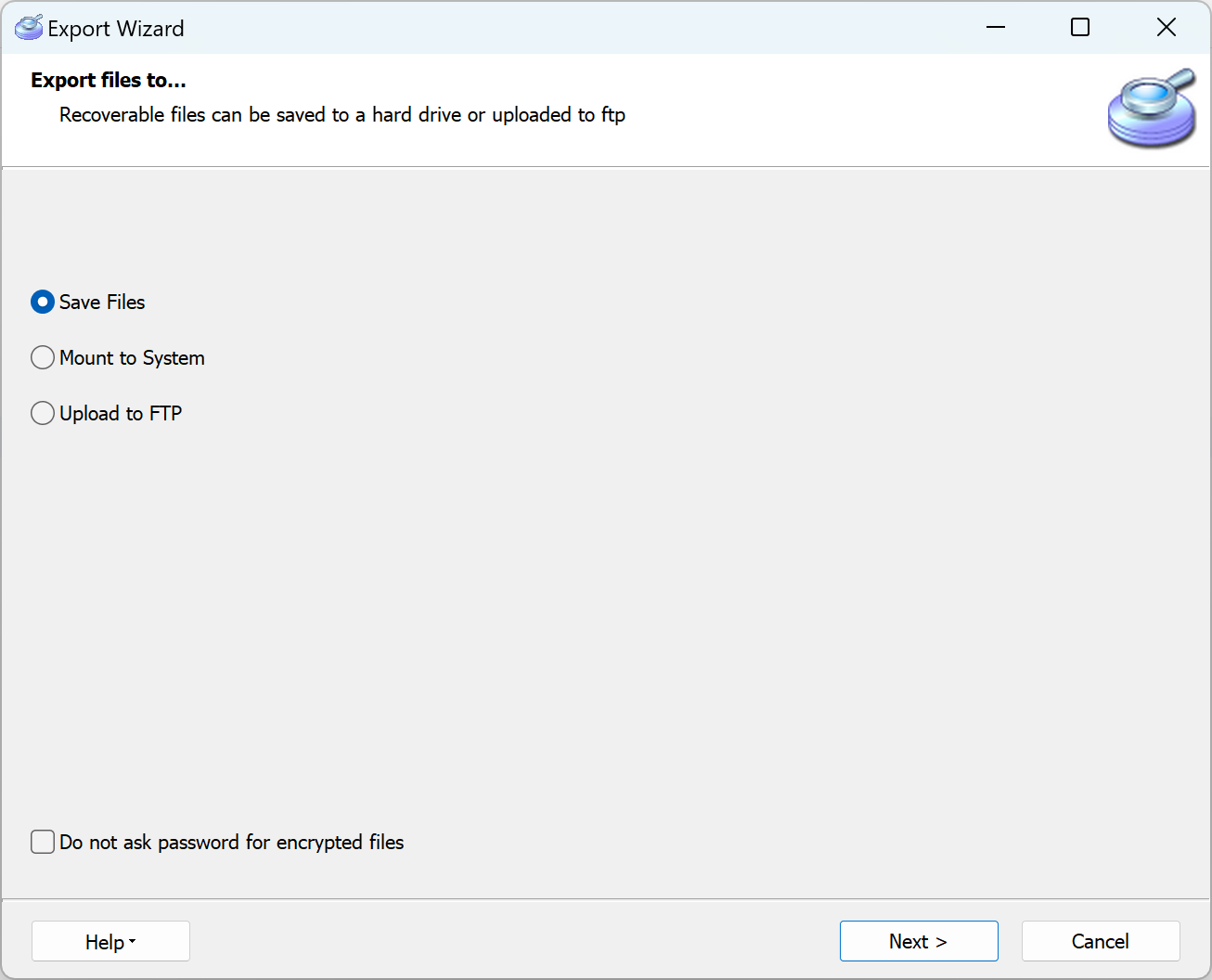 System Requirements
You need a standard PC with Windows XP and higher to run VMFS Recovery. However we would recommend you using Windows 7 or 8 and 4+ Gb of RAM as the software builds an entire VMFS structure in RAM before recovering. The larger your VMFS disks or ESX Server the more RAM would be appreciated. Please also note the disk space: VMFS Recovery needs about 16Mb to install but a lot of free disk space to save recovered data. It depends on the size of VM data, you are recovering.