VMFS Recovery™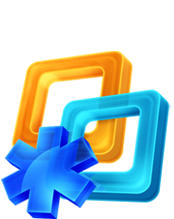 VMFS Recovery™ was established in 2012 as a company engaged in data recovery services and system administration. Being a part of the SoftAmbulance company, we worked on finding new ways to recover data in the most complicated cases. The goal, our team decided to concentrate on, was to develop special techniques that would allow information recovery from corrupted RAID arrays. Solving such tasks implies the creation of powerful algorithms, that would help to process huge data volumes. And finally, after productive research, our engineers achieved revolutionary results in this field- impressive RAID arrays could be brought back to life within the shortest period. So it was time to set new goals.
The next step was pretty obvious – we made a solution to challenge a new recovery area - Virtual Machine File Systems(VMFS). Utilizing all our knowledge and experience in the data recovery field, we focused on developing a reliable strategy that can successfully be applied to restoring data from various Virtual Machine File Systems. This ambitious project was supposed to be able to work with VMFS partitions exceeding 32 TB, huge files, and drives containing millions of files.
All our efforts resulted in an up-to-date powerful piece of software now known as VMFS Recovery™. We were proud to give birth to the tool that recovers data from various virtual machines types, processing up to 64TB partitions.
VMFS Recovery™ deals with corrupted disks, reconstructing corrupted RAID arrays if necessary, regardless of the availability of the corresponding RAID controller. It's two-mode and multi-stage operation runs almost automatically, requiring a minimum of your attention.
Our support service employs highly qualified IT experts that would help you online with any question that may arise concerning VMFS Recovery™ operation.
Additional Information
Our address:
Pacific Business Centre
SoftAmbulance data recovery company

P.O. Box 34069 #381
Seattle, WA 98124-1069
USA
FAX: 206-984-3919
We always ready to restore your data!
Sincerely yours VMFSrecover.com team