VMFS Recovery discount
To obtain -20% discount on order you need to use coupon code: 20offSDFsdlweK6-2
Product limitations: This coupon code is valid without restrictions and limitations for any number and any types of VMFS Recovery licenses. All licenses purchased with coupon code are treated just like any license from standard purchase.
Time limits Coupon code works 366 days per year, 8 days per week and 25 hours each day.
Discount price for VMFS Recovery with applied coupon above are following:
Standard: $699 -$139.80 = $559.20
Pro: $999 - $199.80 = $799.20
Ultimate: $1599 - $319.80 = $1279.20
Same discount is offered for educational and affiliate purposes.
Applying a coupon code
To enter coupon code check box at corresponding option (underlined by red color):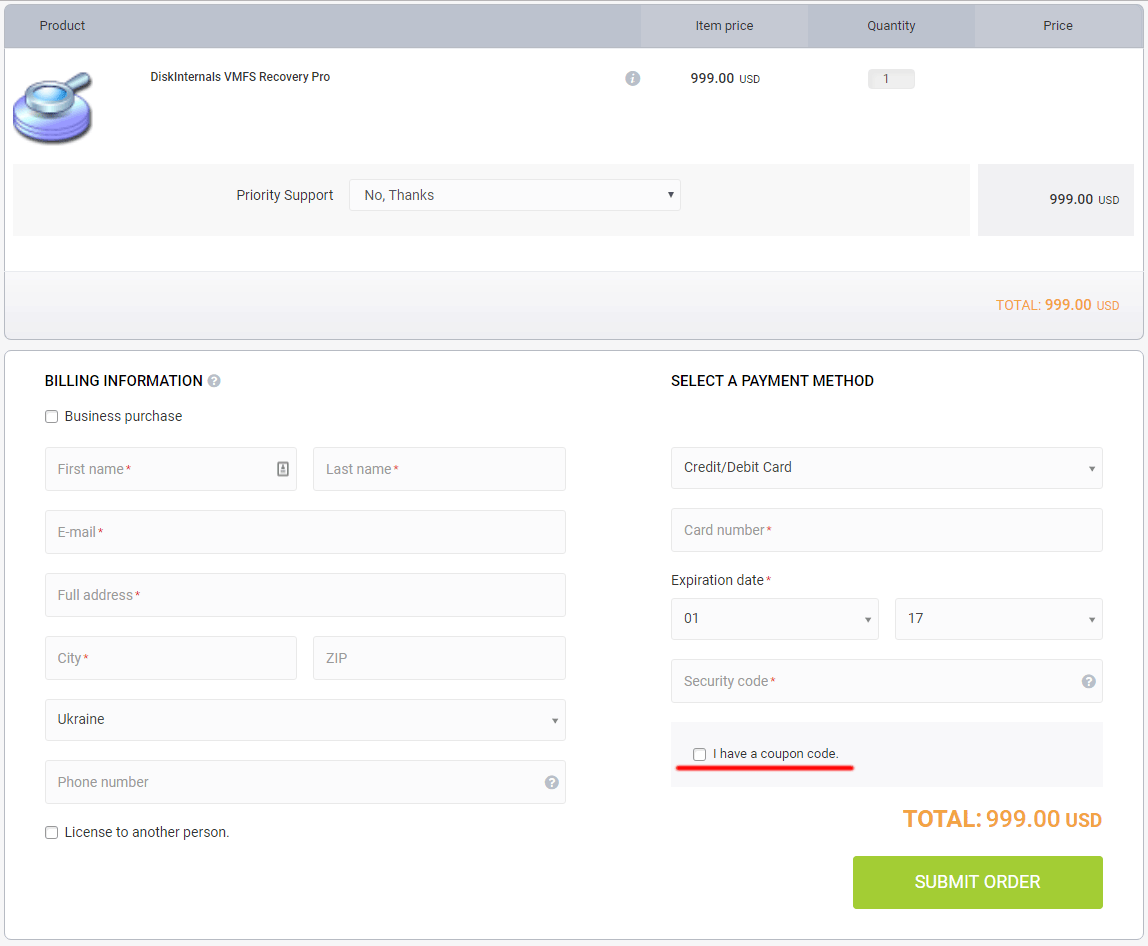 Enter coupon code 20offSDFsdlweK6-2 and hit enter to apply it.

Check if price recalculated properly: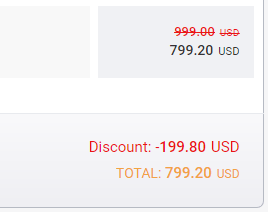 If price is changed, as shown above, coupon code have been applied successfully.
Please note: some actions on the order page such as reload, or applying for a quote will reset coupon code. Always check if it applied successfully before continue to the next step.