VMFS Recovery™ discount
Please be advised, coupon described in this article is expired
To obtain discount, please refer to this page.
To obtain -20% discount on order you need to use coupon code: 20offSDFsdlweK6-2
Product limitations: This coupon code is valid without restrictions and limitations for any number and any types of VMFS Recovery™ licenses. All licenses purchased with coupon code are treated just like any license from standard purchase.
Time limits Coupon code works 366 days per year, 8 days per week and 25 hours each day.
Discount price for VMFS Recovery™ with applied coupon above are following:
Standard: $699 -$69.90 = $629.10
Pro: $999 - $99.90 = $899.10
Ultimate: $1599 - $159.90 = $1279.20
The Same discount is offered for educational and affiliate purposes.
Applying a coupon code
To enter coupon code check box at corresponding option (underlined by red color):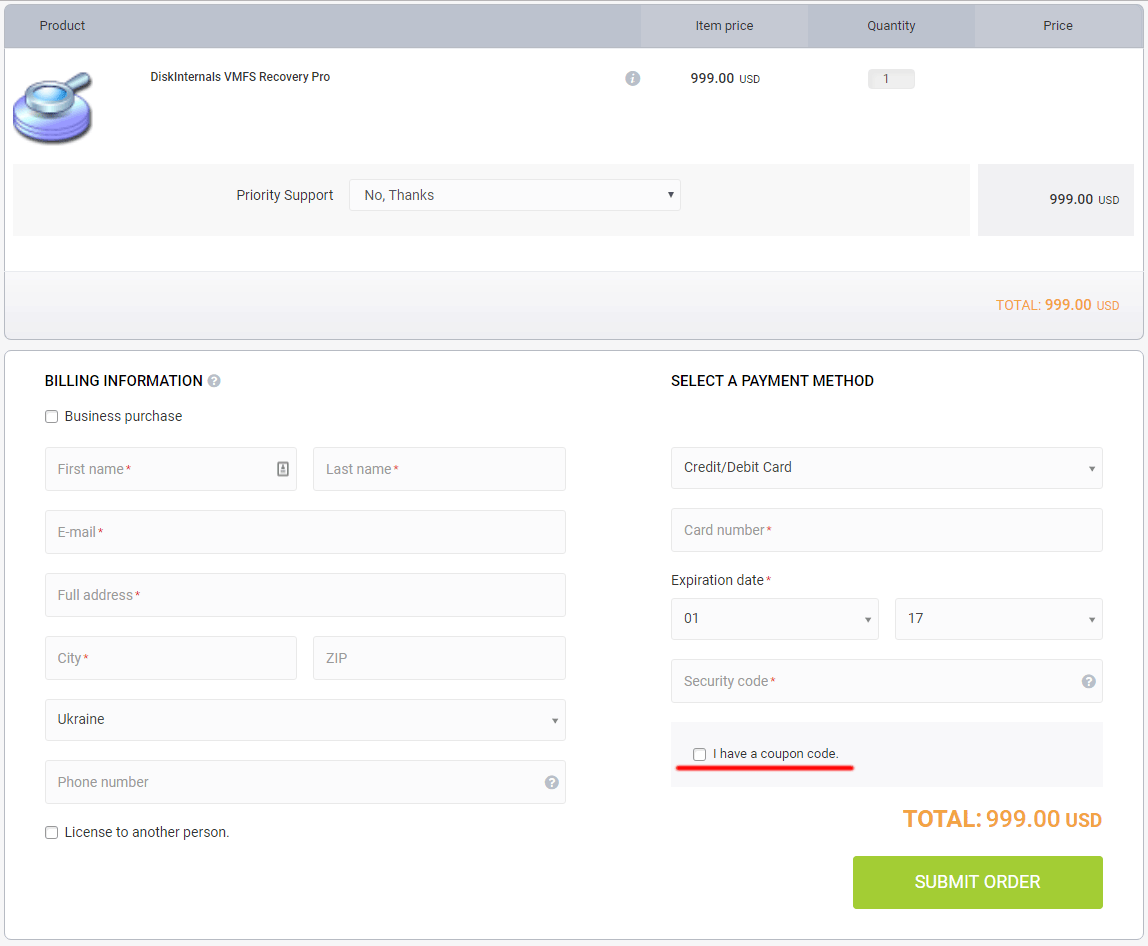 Enter coupon code 20offSDFsdlweK6-2 and hit enter to apply it.

Check if price recalculated properly: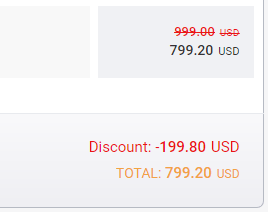 If the price is changed, as shown above, coupon codes have been applied successfully.
Please note: some actions on the order page such as reload, or applying for a quote will reset the coupon code. Always check if it applied successfully before continue to the next step.